Outsourcing Human Resources
Should you outsource HR? Before deciding whether or not to outsource HR, let's first define the problem.  Does any of this sound familiar?
Are you frustrated with expensive health insurance options?

Did you get a huge renewal rate on your health care?

Do you have employee issues crop up that you don't have answers to?

Are you working evenings or weekends doing routine HR tasks, like payroll, taxes, or compliance paperwork?

Are you ignoring HR issues and hoping they don't turn into something costly?

Where do you turn for answers on HR issues?

What happens when your business grows?  Can you handle the hiring, employee lifecycle, and compliance needs at scale?
If none of the above questions sound familiar, great!  You're doing an excellent job of handling HR for your business.
However, if any of those points ring true, then it might be time to look for HR outsourcing options.  So what are the options?  Here are a few choices:
Status quo.  Keep doing what you're doing!
Find an insurance broker.  The insurance broker can help if your concerns are only around health insurance rates.  He or she may be able to find better options to insure your employees.  That said, an insurance broker is not designed to help with HR, payroll, or safety.  Which means you'll need to find support in another company for those issues or struggle with the broker's "add-on" HR services.
Find a payroll provider.  There are many good organizations that can serve your payroll needs.  And, while some offer services that include HR, that is not their core competency. You may get payroll processed and struggle with other needs.
Find a staffing agency. Again, some organizations are built around recruiting, hiring, and onboarding new employees.  And, while they may be very good at that, they don't have the bandwidth to handle the full HR spectrum of skills.
Reach out to a PEO.  PEOs are uniquely suited to handle all of your outsourced HR needs, including payroll, benefits, workers' comp, and risk management.  And they are specifically designed to meet the needs of small to mid-sized businesses. For more, visit About PEOs.
The pros and cons of outsourcing human resources.
Many small and medium businesses find their resources stretched thin, so they choose to double down on their strengths and outsource other tasks to outside experts. If you're debating outsourcing human resources for your business, learn the pros and cons in this video.
Outsourcing HR Frequently Asked Questions.
A few frequently asked questions – and answers – for those interested in learning more about outsourcing your human resources to certified* pros.
Expertise You Can Use Now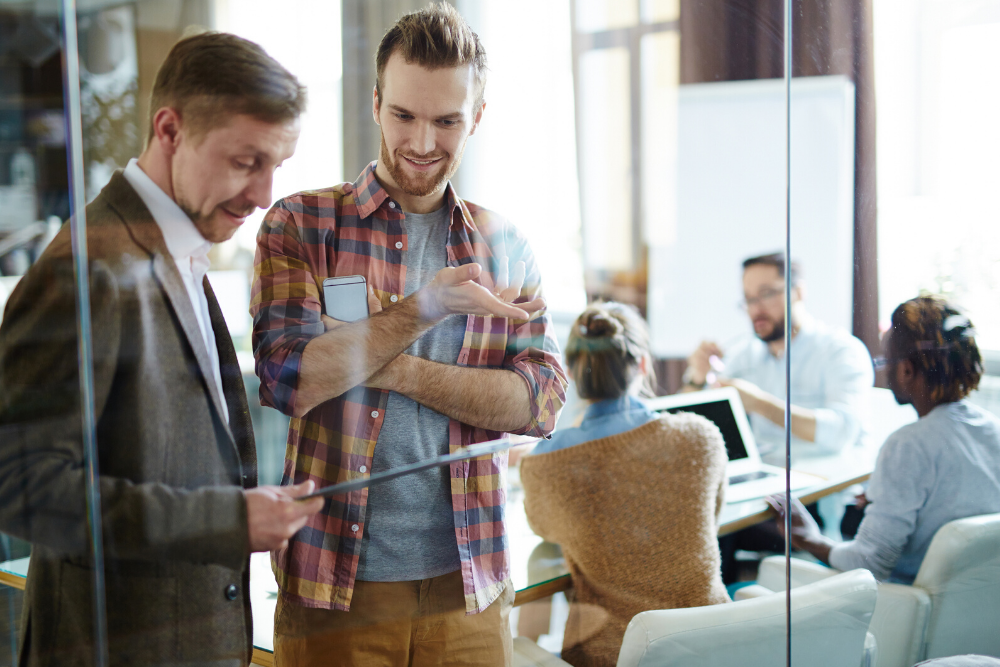 Blog
The Pros and Cons of Outsourcing Human Resources
Perhaps we only have two hands because we're only meant to do so much at once. Companies are made up of a finite number of people, and people have limitations. That means you should carefully consider ...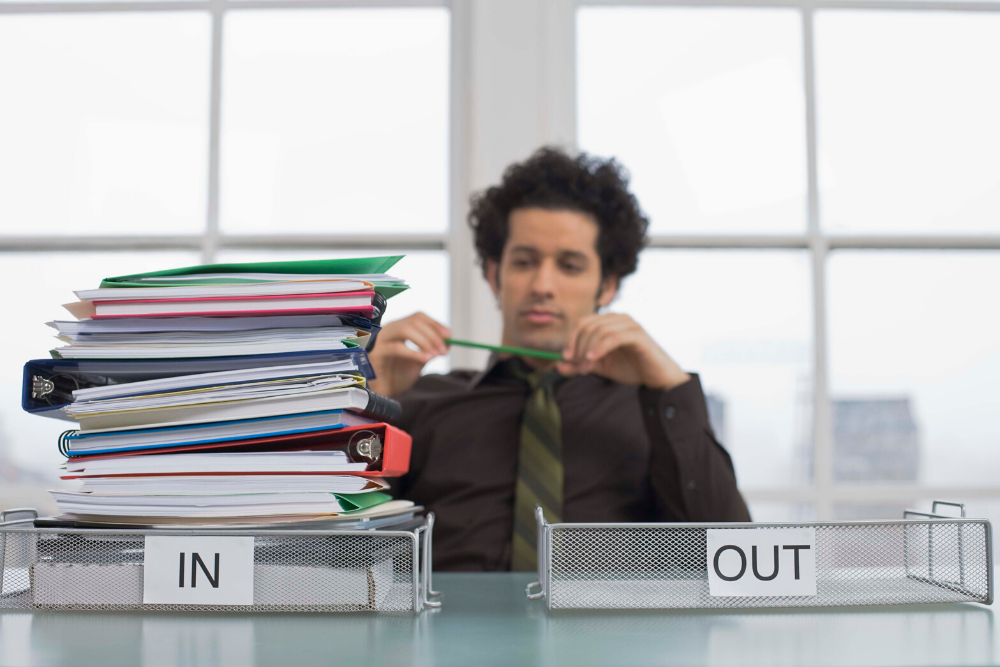 Blog
Staying Afloat: Options When the HR Flood is Overwhelming
Human Resources (HR) encompasses a lot. Even a fully staffed HR department might have trouble juggling all its demands, which include issues like managing payroll, handling harassment complaints, navigating the murky waters of ...
PEO/HRO – What's HR Outsourcing? What's a PEO? How to select a PEO.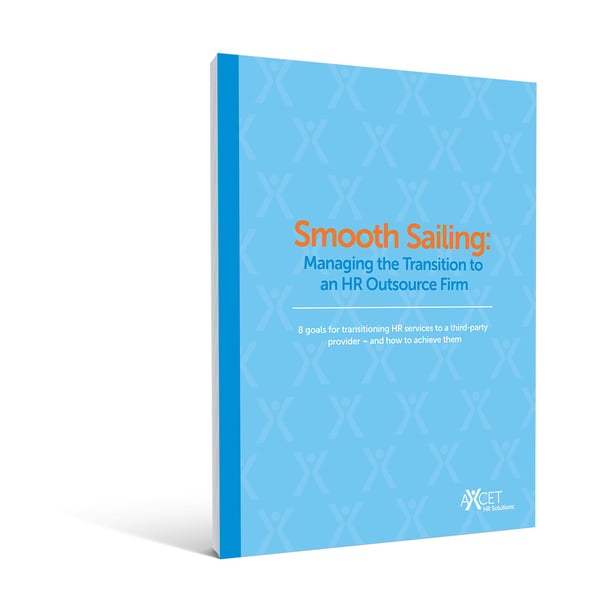 White Paper
Transitioning to the HR Outsourcer
One of the top functions small & mid-sized business owners outsource is their organization's human resources. From compliance and payroll to recruiting and hiring, HR is mission critical. It requires specialized expertise and daily attention. Find out eight goals for transitioning HR services to a third-party provider.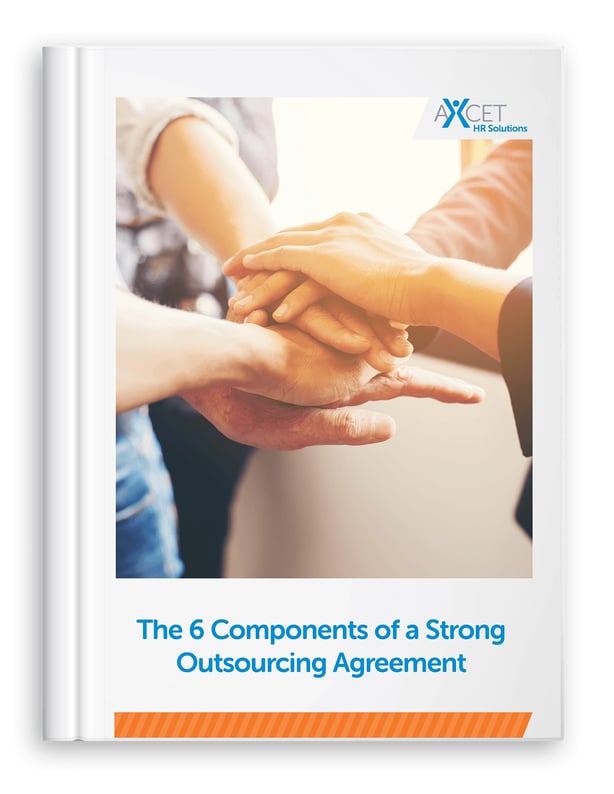 White Paper
Understanding the Outsourcing Agreement
When you partner with an outsourced HR company for your business' HR needs, you are entering into a contractual agreement that, when properly designed, should set the stage for a successful, long-term relationship. Find out six must-have components of your outsourcing agreement.
HR Blues? Let's Talk.
Our veteran team of SHRM-certified human resources consultants and our access to employment law attorneys provide your business with unparalleled HR expertise. Add Axcet's HR team to your bench so you can get back to what matters. Reach out today.
Kevin Anderson
May 22, 2023.
Having the HR expertise to help in difficult situations. And being able to make a call and get the correct info quickly. Health insurance is a pain! but Axcet is a big help!
Shana Crockett
May 16, 2023.
Our Axcet team is the best! Herman and Laura are great at what they do and very knowledgeable.
Lance Edward
May 16, 2023.
The team at Axcet is amazing!! They are always ready and willing to help out anytime we need them. I would highly recommend them to any business. It's a huge relief for us, knowing the answers we need to keep our business moving forward are just a phone call away.
Cheryl Baldus
May 11, 2023.
Axcet staff is knowledgeable and helpful. They allow me to focus more on operating my business.
Kyle Bruce Arms
April 26, 2023.
I am very impressed with these guys, especially Kelly. I was in need of urgent assistance regarding my W2s from a job and got service and help that day. You know someone cares when even though they got nothing for helping me, they gave A1 service like I was any current client. True HR! Thanks Kelly!
HENRY ADAMSON
November 28, 2022.
I have found that I have a problem with the computer program in part because I have macular degeneration in both eyes and double vision in my right eye. It is frustrating that I am asked to rate this program before I even get logged in.
Haely Goodpasture
November 17, 2022.
Axcet is a great company. The best actually.
Schedule a consultation with Axcet today.